Abu Dhabi criminal defense lawyers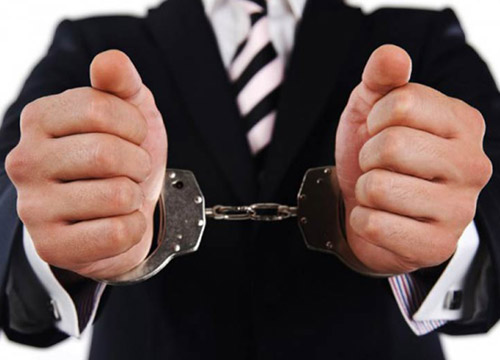 Our Abu Dhabi criminal lawyers deal skillfully, efficiently, and professionally with all kinds of criminal charges and accusations, including Extradition, Juvenile Crime, Domestic Violence, Drug Crime, Expungement, Murder, Sex Crimes, Traffic tickets, White Collar Crime, custom duty, tax, and any severe crime, cyber crimes;
In Particular, Our Abu Dhabi criminal defense law firm is among the best criminal law firms in Abu Dhabi and Dubai.
Attorney Ahmed; is the best criminal defense lawyer in Abu Dhabi and Dubai for his Deep Experience, practical Solutions Approach, and High-Quality Consulting and Legal Services.
Moreover, We are ideal for criminal defense consultation and defense; by reaching the law office, you will Discover why working with the Law Office is perfect for your situation.
Furthermore, We are the criminal defense lawyers who shall not leave you alone;
Contact our experienced Dubai Abu Dhabi criminal lawyer at AL_SAAEDi Legal Team to get the best possible result in your case; we can minimize the effects of your current situation and count on a quicker return to your peaceful, everyday life, clean criminal record.
When it comes to felonies and misdemeanors, many people feel hopeless.
However,  The excellent news is that there is hope for our clients through AbuDhabi Dubai Criminal law lawyers, advocates & legal consultants.
More than + 40 years of expertise
Because AL-Saaedi in UAE and Ezz in Egypt, equally, are the lead attorneys who bring to the table experience of more than forty years of experience.
Accordingly, our professional team knows the ins and outs of criminal defines and will sit down with you so that they understand your case thoroughly.
The knowledge in hand will then prepare a strategy that will be rigorous and comprehensive enough to get you the best possible results.
Take professional legal advice from our Abu Dhabi criminal lawyers and our leading criminal defense law firm.
Facing any allegation or going to trial – Abu Dhabi Dubai Criminal lawyers and advocates will help!
For instance, if you are facing an allegation of criminal conduct or behavior,
Then, it would help if you got clear and transparent legal advice from experienced criminal defense lawyers is essential.
Accordingly, Take criminal defense Lawyers who will protect your rights and tell you a strategy for handling them.
For This Reason, Our real defense team is ready to provide expert legal advice and representation for individuals and businesses. It will give you a piece of practical criminal law advice.
Our criminal defense lawyers in  Abu Dhabi are astute, supportive, and highly sophisticated;
We are particularly famous for our skills in providing strategic, sensible, and practical criminal law advice.
Moreover,  people know our ability to keep potentially high-profile cases out of the public eye.
Equally important, We are at the cutting edge of white-collar and criminal defense cases for these reasons.
As a result,  the defendants have involved our team in many of the most significant cases over the past 40 years. Our experience in this field is second to none.
Our lawyers provide expert advice in all aspects of criminal defense law, including serious crimes, tax evasion, and fraud.
If you are facing Fraud, Tax criminal cases, Drugs Offences, Cyber, serious Crimes,
So, if you are facing Fraud, Tax criminal cases, Drugs Offences, Cyber Crimes, Interpol Red Notices, White Collar and Financial Crimes, Corporate Crimes,
Moreover, if you are facing Proceeds of Crime, Money Laundering, International Crime, Extradition, Corporate, Manslaughter, and Health & Safety charges.
Furthermore: – or you face charges over weapons, human trafficking, Financial Crimes, Sexual Crimes, Violent Crimes, custom duty crimes, Alcohol crimes, traffic, and accidents case, Credit Card,
And electronic crime, terrorist financing, Embezzlement, insurance, fraud, telemarketing fraud, Bank fraud, homicide hunter, or boarders crimes.
So, You or your relatives or friends have to move soon because when you face the accusation of a crime and facing a criminal charge, you should know;
First,  your confession at any stage, courts may take it against you.
Second, you don't want to go into court unprepared.
Thirdly, Most individuals lose their cases; because they don't know their rights, legal technicalities, and proper court procedures.
Above all, you have the right to have a lawyer beside you before the district attorney, but in felony charges, the court will appoint your defense, but you don't know the sequences.
To illustrate more about;  Abu Dhabi criminal lawyers and our leading criminal defense law firm.
To illustrate more;